The PSD2 Directive has created a framework for financial services operating all across Europe. Danish fintechs are now using this to scale their business across borders – but cross-border growth is by no means easy.
An unknown and recurring payment in the founder's account has in five years turned into the fast-growing fintech Subaio. Today, the business is helping banking customers manage, cancel, optimize their subscriptions, and as one of the first Danish fintechs the business is well on its way in making its services available across Europe.
"We have already helped customers from all over the world with their cancellations, but our revenue comes from our partners in Denmark, Norway, Sweden, and the Netherlands. Expanding to new countries is absolutely one of our main focuses at the moment, and it is our goal to be present in ten markets before the year is over," says Søren Nielsen, Chief Commercial Official of Subaio.
Subaio sells its solution to banks in Denmark, Norway, Sweden, and the Netherlands, who make the service available to their customers. Scaling is vital if the service is to truly succeed, and Subaio are currently proving they can deliver exactly that. In no small way is this thanks to the possibilities that EU Directive PSD2 has created in Europe.
Back in 2016, the founder of Subaio noticed that he was paying a subscription fee for a service he had only ever used once. This became the inspiration for the company, which today is helping other banking customers all over Europe keeping track of their service subscriptions.
Rules Inspire Innovation
Just a few years ago, it would have been an almost insurmountable challenge for a fintech-startup to grow out of its local market and into Europe. Not just because of cultural and linguistic barriers, but because of vastly different regulations and rules for banking in each country.
But after the phasing-in of EU Directive PSD2 in 2019, there is now a shared European direction for setting banking data and payments free, and that creates entirely new areas of competition and innovation between and across the European countries. Subaio being among the first Danish fintech-startups grasping this new opportunity.
"Banking data is still not entirely available all over Europe, and PSD2 is not a miracle cure. But it has opened a door previously closed, and banks that were once entirely closed are now required to give access to certain data streams. And that creates a space for innovation to build on," says Nielsen of Subaio.
The solution from the Danish fintech depends on access to banking customers' data, which the company then analyzes to optimize the customers' subscriptions. And Nielsen believes that legislation on the area has helped push the technology forward, and thereby made Subaio's growth even more efficient.
Fintech Need A Common Access Point
PSD2 forces banks to open up their data, so new services can be built on top. But even now that a common framework is in place, there are different interpretations of how data should be made available for third parties.
This has spurred a number of companies, such as Swedish Tink and Danish Aiia, to develop a service that aggregates and consolidates access to banking data across country borders. At present, Aiia has integrated more than 3.000 banks all across Europe into their aggregator. This makes it possible for new fintech innovators to access uniformly-formatted data from different banks and countries by using Aiia. And according to the company, this has been necessary.
"We have expended much energy creating stable access points to the markets where our solution is available, so our customers can rely on us when they setup in a new country. And that has been a tremendous task, since the PSD2 framework is still new and untested, which led to a lot of issues," Rune Mai explains.
With this strategy, Aiia aims to be an intermediary easing the task of other fintechs as they expand across Europe.
Aiia has already broadly integrated with banks in Northern Europe, the Baltics, Poland, Germany, Great Britain, Spain, Portugal, and Italy, and the company reckons that they will be fully present across all of Europe before this year's end.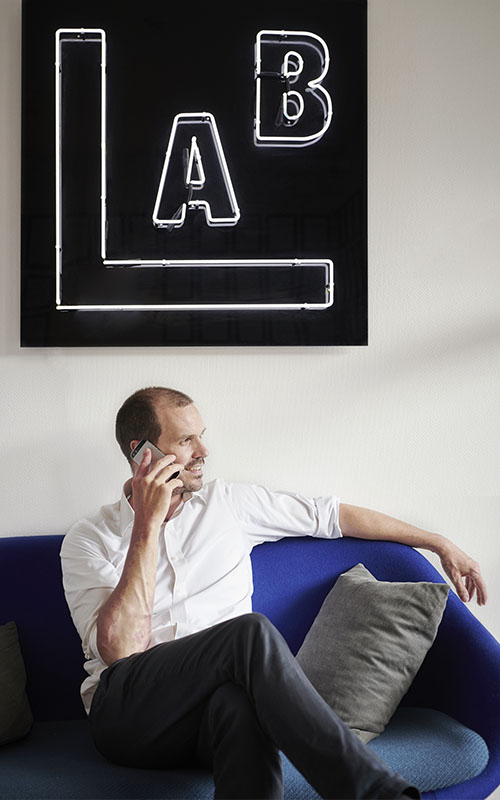 Culture Still An Obstacle
Aiia is helping create the infrastructure that makes expanding new solutions to all of Europe technological viable. But the company is also keeping an eye on two other developmental arcs: How ready are other companies to adapt these new fintech solutions and innovate from them? And how ready are customers to grant third parties access to their data? PSD2 will be an asset here as well, Mai from Aiia believes.
"Regulation has helped spread this readiness to segments that might not necessarily have been very tech-savvy," he says.
Subaio has, in spite of a shared cross-country framework, experienced the difficulties of cultural differences during its growth. Language differences is one obstacle, but an understanding of the unique aspects of the specific local market is also needed in order to formulate valid and relevant cases for the banks that the company is partnering with.
"When operating in Denmark, it may be sufficient that our solution provides a better user experience or better retention of customers. Whereas in Spain, the interest might lie more with being able to change payment methods on recurring fees, and so that is where the business model is focused," Nielsen from Subaio explains.
With this framework in place, the challenges of European expansions very much resemble the obstacles faced by other digital startups: Accounting for local and cultural differences and conditions, if the solution is to be scalable across the continent.
The interest in using the possibilities created by PSD2 is nevertheless considerable. This is clearly felt at Aiia, which has grown from servicing four customers three years ago, to servicing 130 today – a body of customers that counts everything from fintechs and ordinary startups to banks and accounting services.
"The maturity curve is starting to get steep, so things are moving faster and faster. And while we have been waiting for this for many years, it is still great to see some of the things we imagined start to materialize," says Mai, and continues:
"Expanding across Europe is no trivial thing. But we are laying the tracks out in Europe, and that will at least make it technologically trivial for our customer."