Payment cards play a significant role in promoting financial inclusivity and fostering empowerment.
Enfuce, a payment card issuer and full-service payment solutions provider from Finland, recently executed three projects that illustrate the power for good that a comprehensive payment solution and card issuing service can bring to the table.  
Finnish Government promotes inclusivity with cards
The first of these projects was with the Finnish state treasury, which disburses approximately 16 billion euros annually. The Treasury opted for a more efficient system with Enfuce, choosing digital disbursements through the use of cards over traditional methods.
The project spanned several governmental departments, including the immigration unit, which provides relief for refugees. Issuing cash in such circumstances opens the door wide to potential abuse, while standing in lines for handouts can also feel degrading and dehumanizing.  
"When we started Enfuce, our aim was more than just business—it was to make a positive impact. Now, seven years in, we're realising that vision."

Monika Liikamaa, co-founder and co-CEO of Enfuce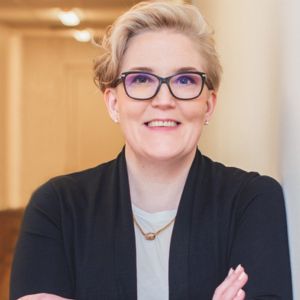 "It's about inclusivity and removing stigmas," says Monika Liikamaa, co-founder and co-CEO of Enfuce. "Previously, recipients of government aid were identifiable and often marginalized." With the new cards, recipients can now pay for groceries like everyone else because the cards are accepted at any point of sale, fostering a sense of normalcy and dignity for them."  
Recommended: Explore the Future of Finance at Nordic Fintech Week
Cash also lends itself to abuses. No guarantee exists that the cash won't be used to fund vices or assist money-mule activities due to pressure from friends or relatives. But Enfuce's fine-tuned payment control systems can block ATM withdrawals or even limit the cards to spending in specific categories. For example, one card they issued was the "Pharmacy Card," which can only be used at pharmacies, ensuring the funds are spent on essential medical needs only.
"It's hard for some of us to understand the pressure some of these people receive to give away their relief aid," Liikamaa says. "By implementing comprehensive controls, we empower the recipient to use their funds for what they need to survive."
Welcome Place aids refugees in France
In a remarkable demonstration of agility, Enfuce, in collaboration with Visa, managed to conceptualize and distribute a "First Aid Card" in under six weeks. This initiative, undertaken with Welcome Place—a French neobank established by an Iranian refugee—enabled immediate relief for Ukrainian refugees in Paris.
The task wasn't small. Some of the complexities included translating terms and conditions into English and Ukrainian, as well as instructions on how to use the cards.
"Everyone pulled long hours; everyone came together," Liikamaa says. "We all had the focus and the purpose to pull it off, and we did." The project was completed just in time for the holiday season and is now an ongoing action in France. 
Recommended: Explore the Future of Finance at Nordic Fintech Week
Science Card funds the future
Another groundbreaking initiative is the UK-based Science Card startup, founded by a group of scientists who recognized that many small amounts can add up to significant contributions. Science Card uses a simple consumer card but lets users choose science projects they're passionate about and round up their payments as contributions to these projects.
The team behind Science Card has partnered with leading UK universities and ensures all projects it funds have been peer-reviewed by its panel of 200 scientific researchers. All projects are also aligned with the UN's 17 Sustainable Development Goals.
Niche use cases with significant impact
The recent Enfuce use cases showcase how payment companies can make a direct difference. But they also demonstrate how implementing digital payment solutions addresses the broader issue of how a cash-based society will continue to be vulnerable to misuse and exploitation.
Enfuce's payment technology stands as a direct defense of these vulnerabilities.
"When we started Enfuce, our aim was more than just business—it was to make a positive impact," says Liikamaa. "Now, seven years in, we're realizing that vision."