With the ever-changing retail industry, merchants need solutions that can easily incorporate emerging technologies, cater to various customer requirements, and quickly adapt to market shifts. 
Traditional brick and mortar retail's limited innovation and inclusivity, hindered by complex hardware systems and legacy infrastructure, has made implementing new retail solutions costly and challenging. Consequently, only a limited number of players cater to this market. This is where the need for open architecture in retail becomes more pronounced. By lowering the threshold and embracing open architecture, the retail industry can foster a more dynamic market and create a better marketplace for all stakeholders. 
Leading globally as the first software provider in the world that integrates payment, checkout, and backoffice functionality into one harmonious commerce ecosystem, Focalpay's commitment to openness has allowed it to deliver innovative software that empowers merchants and enhances customer experience. 
Fusing payments and retail
Focalpay's platform allows for a seamless integration of various payment methods, both in-store and online, providing a unified interface for all retail processes. The team's initial area of concentration was mobile transactions in the physical store. It prompted them to investigate the factors driving the ground-breaking progress in the financial technology sector. Upon realizing that the different options for consumers, including credit alternatives and inventive fintech ventures, weren't adequately meeting the requirements of the retail industry, they decided to confront this obstacle and adopted a unique strategy.
"We aimed to create a software that could co-exist alongside architecture, eliminating the need for complete replacement if the market wasn't ready. Simultaneously, we wanted to offer a wide range of payment methods, particularly at the point-of-sale checkout for merchants. Our goal was to enable merchants to easily select payment methods in-store or online with a simple click in their admin panel, without disrupting the cashier system or customer journey," shares Birkir Veigarsson, CEO and Co-Founder of Focalpay.
We empower merchants with the tools to leverage the best that the fintech space offers, without requiring significant upfront investment or extensive negotiations with their existing suppliers."

Birkir Veigarsson, CEO and Co-Founder of Focalpay.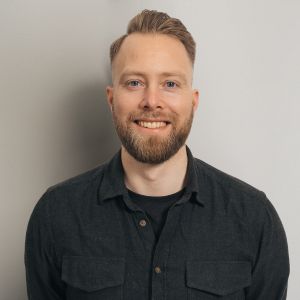 This constitutes the core strength of Focalpay's commerce platform, since it provides a unified checkout experience for different wallets, in addition to payment options available to merchants. They can choose any checkout method, whether through a cashier or self-scanning on the phone, traditional sales counters, or even e-commerce click-and-collect. "We empower merchants with the tools to leverage the best that the fintech space offers, without requiring significant upfront investment or extensive negotiations with their existing suppliers. This is the essence of our robust payment and checkout platform for merchants," states Veigarsson. 
Recommended: Explore the Future of Finance at Nordic Fintech Week
So, Focalpay developed a robust commerce platform that empowers merchants to connect their payment journey wherever needed. "Our focus on merging retail and e-commerce spaces is best exemplified by our approach to bridging the gap between physical stores and online shopping. Suppose you visit a store and find that a particular item is unavailable. With Focalpay, you can use your phone to scan the item, access the e-commerce site, place an order, choose a delivery option, and complete the purchase. While in the store, if you find other products that you would like to purchase, you can add them in the same virtual basket as the other product that you selected for home delivery. Thereafter, you can easily select how you want to pay for and receive each product. This way, we enable consumers to shop however, whenever and wherever they want, and move their shopping basket and products seamlessly between contexts," adds Veigarsson. 
Ultimately, Focalpay's philosophy remains rooted in openness. Merchants are free to cherry-pick the specific tools and functionalities they require from them. They don't enforce a lock-in effect but instead enable the market by ensuring merchants have the best tools available, regardless of whether they come from them or other providers. Hence, Focalpay seeks to provide a flexible and comprehensive commerce platform that empowers merchants to tailor their experience, embrace new technologies, and optimize their operations based on their unique requirements. 
Minimizing environmental impact
Focalpay's cloud-native checkout, backoffice, and payments services provide businesses with efficient and seamless payment processing and contribute to a greener future. Their platform's architecture boasts 40-90% lower energy consumption than traditional industry systems. It also allows its clients to avoid investing in physical equipment such as cashier terminals, conveyor belts, and other hardware to reduce overall material consumption. 
Forging the path to market leadership
As a tech company, Focalpay deems it integral to embrace new trends, challenge its architecture, and continuously evolve its products. Engineering excellence is at the forefront of their focus as they strive to stay ahead in a competitive market. "Two key aspects that have proven exceptionally beneficial are our transaction-based business model and our commitment to standardization.
Our business model, which means that merchants only pay when they use the system, offers merchants flexibility, allowing them to start with us at no cost and later optimize costs. This unique approach sets us apart from others in the industry. Additionally, we prioritize integrating third-party solutions into our product portfolio, ensuring that our merchants always have access to emerging technologies. With these strategies in place, we're confident in our ability to maintain a leading position," affirms Veigarsson.